Find Us
1304 North 1st Street
Jacksonville, AR 72076
Phone: 501-982-2581
Fax: 501-982-8111
Meet our Jacksonville Animal Hospital Staff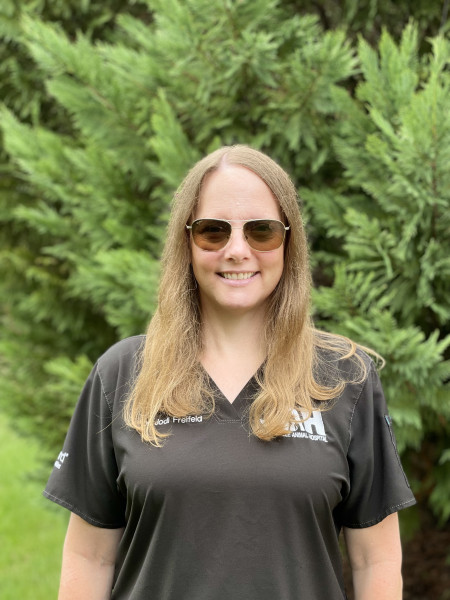 Dr. Jodi Freifeld, DVM
Dr. Jodi Freifeld received her DVM from the University of Missouri. She earned her MBA from the University of Colorado at Colorado Springs, and she is a diplomate of the American College of Veterinary Preventive Medicine. She has had a varied career that includes working in small animal practice, serving as a veterinarian in the Army, providing house call pet euthanasia services, working for a university, and providing services for a non-profit. Dr. Jodi has been part of the team at Jacksonville Animal Hospital since 2017. She has a special interest in preventive medicine and management. When Dr. Jodi is not at work, she enjoys seeing the natural beauty of Arkansas with her family and dog.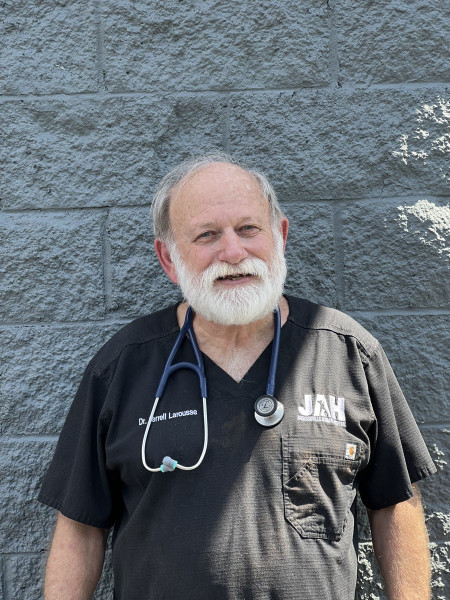 Dr. Ferrell Larousse, DVM,
Dr. Ferrell Larousse earned his bachelor's degree in Animal Science from Louisiana State University. He continued his education at LSU and received his DVM in 1982. Dr. Larousse spent 23 years working as an emergency veterinarian in New Orleans until he relocated to Arkansas after Hurricane Katrina. Once in Arkansas, he performed high volume spays and neuters. He has been practicing at JAH since 2018. Dr. Larousse's professional interests include emergency medicine and feline medicine. In his free time, Dr. Larousse loves to cook, especially Cajun food. He also enjoys gardening and rescuing stray cats.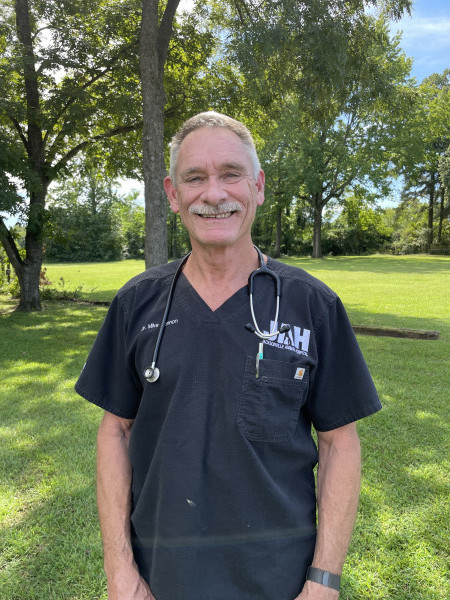 Dr. Mike Lennon, VMD,
Dr. Mike Lennon earned his PhD in biochemistry from Temple Medical School, and he received his VMD from the University of Pennsylvania in 1981. Dr. Mike spent 33 years in the Army, including the National Guard and Reserves. In addition to his military service, he spent many years practicing veterinary medicine in civilian veterinary clinics. Dr. Mike has been part of the JAH team since 2017. His primary professional interests include surgery and medicine. In his free time, Dr. Mike enjoys traveling and scuba diving.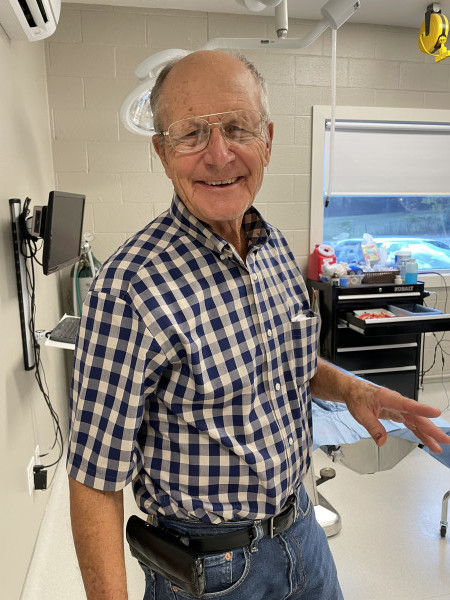 Dr. Lee Misak, DVM
Dr. Lee Misak graduated from Kansas State University in 1967. After serving in the Army for two years, he practiced for a year in Maryland and Missouri. He and his wife, Nikki, moved to Jacksonville, Arkansas in 1971 where Dr. Misak worked for Dr. Barry O'Bannon at Jacksonville Animal Hospital (JAH). Dr. Misak purchased JAH in December of 1972. He and Nikki ran JAH for 45 years until 2017. Dr. Misak continues to work at JAH part-time. He has a special interest in soft tissue and orthopedic surgery. In his free time, Dr. Misak enjoys fishing and spending time with Nikki, his children, his grandchildren, his dog Denali, and his cat Zippy.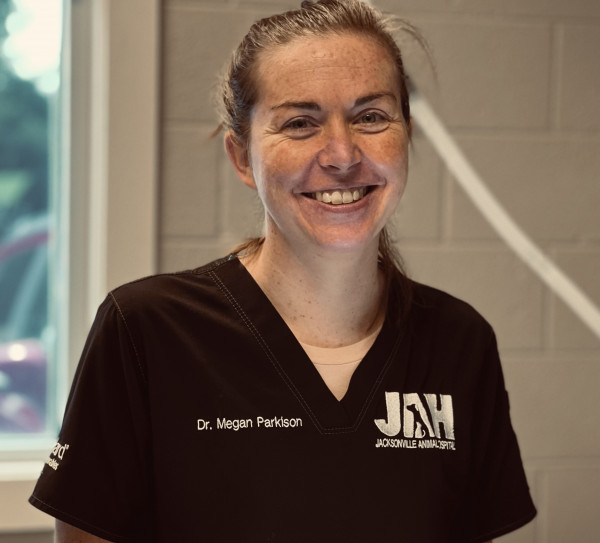 Dr. Megan Parkison, DVM,
Dr. Megan Parkison earned her bachelor's degree in Agricultural Business from Arkansas Tech University. She received her DVM from The Ohio State University in 2016. Dr. Parkison has spent her years since graduation practicing small animal medicine. She has been part of the JAH team since 2017. Her professional interests include dentistry and soft tissue surgery. In her free time, Dr. Parkison enjoys spending time with her family while serving her church and taking care of her numerous animals, from paws to claws. Her favorite season to spend time outdoors with her family is the Fall.